Accused of Causing a DWI-Related Auto Accident?
Hope is not lost. Call Attorney Tad Nelson Today!
A drunk driving accident is not your everyday fender bender. Even the most minor auto accidents may be classified as intoxicated assault if drunk driving and serious bodily injury to a victim are involved. If you or a loved one were charged with Intoxication Assault and may have been the cause of serious injury to another person in a car accident, you'll need an experienced DWI defense lawyer to advise you of your rights and the best options to move forward.
At The Law Offices of Tad Nelson & Associates, we fight vigorously for the rights of the accused. We take on cases individually and devote the full resources of our law firm to each case. We apply more than 27 years of legal experience to minimize penalties of DWI charges involving accidents. Persons convicted of Intoxication Assault will have to contend with the penalties listed below.
Up to $10,000 fine
Two to 10 years in prison
Driver's license suspension: 180 days to one year
If you are charged with intoxicated manslaughter and are subsequently convicted, you will face up to a $10,000 fine, 20 years in prison and a two-year driver's license suspension.
With the right lawyer in your corner, you can avoid conviction and the worse the state of Texas has to offer in the form of punishment. We've seen folks get life in prison for felony DWI offenses for no other reason that them having incompetent legal representation. Our team is beyond confident. If you or someone you know or care about is in trouble with the law, contact our legal team immediately.
Allow our criminal defense team to help you to get your life back on track. Call our Houston, Galveston, or League City, Texas, office at 281-280-0100 or 800-767-5619, or contact us online to arrange a consultation about your case at our law firm.
Effective, Nationally Recognized DWI Defense Lawyer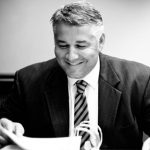 Founding attorney Tad Nelson is a former assistant district attorney for Galveston County. He is a Board Certified® criminal law attorney as certified by the Texas Board of Legal Specialization and has successfully defended thousands of clients against a variety of criminal charges.
Our law firm is nationally recognized for our effectiveness and comprehensive defense representation. We thoroughly examine each case we take on, investigating how intoxication was detected, the circumstances of the accident, evidence collected at the scene, testimony of eye witnesses and expert witnesses and the conduct of police officers in the arrest.
We are extensively experienced with the ever-changing DWI laws and techniques used for detection of intoxication in Texas. We can counter prosecution tactics with due diligence and custom strategies to minimize the damage that a DWI can inflict on your life.
Accused of Causing a Drunk Driving Accident in Houston?
Contact Defense Attorney Tad Nelson Today!
Attorney Tad Nelson is ready to answer any questions you have with regard to Houston criminal cases related to a drunk driving related auto accident or the accusations of such. You're innocent until "proven" guilty and we'll fight for that right, among others. To arrange your free initial consultation message us online or call 281-280-0100.
*The Texas Board of Legal Specialization certifies attorneys in 20 specific areas of law; certification in any of these areas requires substantial demonstrated experience and skill, positive peer evaluations, ongoing legal education commitments and the passage of a rigorous test.
DWI Cases Involving Accidents
The Law Offices of Tad Nelson & Associates