How To Prepare For Your Initial Meeting With A Lawyer
The initial interview is an extremely important step in the attorney-client relationship.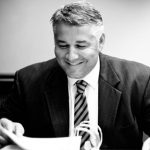 The first meeting establishes the foundation of trust and cooperation with the client, gathering of pertinent information regarding the case, and works to explain the fees and expenditures involved and the conditions under which the attorney will work. During the initial meeting you will be asked about the specifics of your case.
In order to prepare for the meeting, please gather and bring all papers or information that was given to you at the time of your arrest including the name of your bonding company. If you can, please prepare a written summary and chronology of events surrounding the incident and bring that in addition to your other documents to the meeting.
Remember you only have 15 days to save your driver license! Don't hesitate. Schedule a meeting with Tad Nelson today!
One of the first things that should be established in the attorney-client relationship is the honesty and openness of the client in revealing all information to his or her attorney.
It is essential that the client open themselves up to the attorney, and not hold anything back because of shame or embarrassment. Your attorney is there to help you, and withholding a certain fact secret will likely hurt your case in the long run. Also, an attorney should inform the client that they should not discuss the aspects of their case with anyone not directly associated with their defense. This is especially important if the client is incarcerated. The client should remember not to speak about their case to anyone without their lawyer.
Finally, the defendant should do their homework and come to the meeting prepared.
This involves researching the charge against him or her (a good place to start on this webpage, or on the internet, or in the law section of your local public library), and developing questions to ask your lawyer during the first interview. This will ensure that you will make the most of your limited meeting time with your lawyer, and you will not be wasting either his or your time in the process.
The purpose of this meeting is your chance to tell the attorney your circumstances and to ask them any questions you may have about the process. As criminal DWI cases can be complex it is advisable to ensure that you give the attorney as much information about your circumstances as possible.
During the initial meeting, one of our attorneys will likely take notes regarding your situation and then will be able to advise you on how to proceed with your case.
Most of all, arrive at the meeting with a positive attitude, relax, and work with your attorney so that he or she can provide you with the absolute best representation possible.
How To Prepare For Your Initial Meeting With A Lawyer
The Law Office of Tad Nelson & Associates